Slip & Fall Accident Attorney Los Angeles
In California, owners of residential and commercial property have a duty to provide visitors with a safe environment. Slip and fall injuries are quite common, however, and accident victims are often left with few options. If you have been harmed by a hazardous condition at a personal residence or business establishment, you may able to bring a premises liability personal injury claim.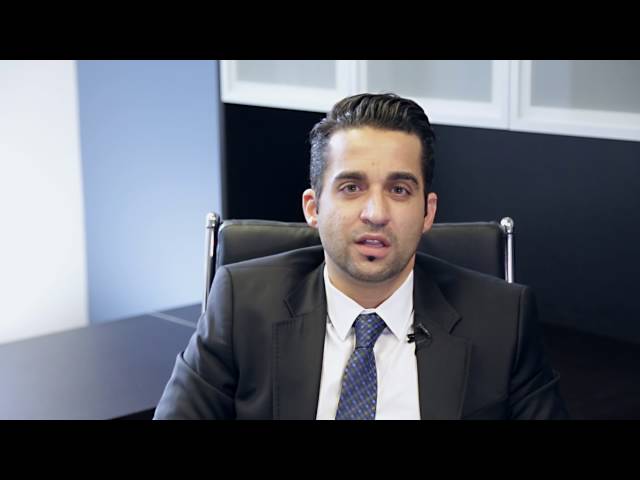 The law firm of J&Y helps slip and fall accident victims in Los Angeles, San Diego, Orange County, San Bernardino County, San Francisco County, and Sacramento County. Our experienced personal injury attorneys understand the challenges associated with these claims and will vigorously fight to help you obtain fair compensation for medical expenses, pain and suffering, future expenses and wage loss during recovery time.
Recent Slip and Fall Settlements
J&Y Law Firm has a history of getting favorable settlements for clients who have been involved in slip and fall accidents. Recently, we secured a $2,000,000 settlement for a client who injured her back in a slip and fall at a retail store. Injuries stemming from a slip and fall accident can seriously change your life – talk to a firm who has done it before.
Common Causes of Slip and Fall Injuries
While slip and fall injuries commonly occur due to uneven or slippery surfaces, accidents can also be caused by broken steps, raised flooring, ripped carpeting, poorly lit walkways, cluttered pathways, and inadequate warning signs.
To some extent, injury victims are protected by premises liability law, however, proving that a property owner was negligent can be difficult. Ultimately, a successful claim hinges on demonstrating that the owner knew about the hazardous condition, failed to correct it in a timely fashion and this failure resulted in the injury.
There are a number of other factors involved in these claims, including whether you were invited onto the property. In many cases, property owners may make the needed repairs or correct the hazardous condition soon after your accident which can make proving your case more difficult. It is essential to act quickly so that we can collect the necessary evidence to support your claim.
How the law firm of J&Y Handles Slip and Fall Claims
The personal injury attorneys at J&Y will assess the extent of your injury and ascertain whether the property owner failed to maintain the premises or provide adequate warning of the hazardous condition. After establishing the owner's liability, we know it is crucial to prove the hazard caused your injury. We will identify and interview witnesses, evaluate accident reports and determine the circumstances involved in your accident.
Our experienced attorneys will perform a comprehensive evaluation of your accident and negotiate with the insurance company. If the insurance company refuses to offer a fair settlement, we will litigate the matter in court so that you are not left with an unfair financial burden as a result of your injuries.
Contact the Los Angeles Attorneys of J&Y Law
The law firm of J&Y fights for the rights of victims of slip and fall accidents that occur at personal residences, restaurants, malls, hotels, office buildings, schools, parks, theaters, museums and private and public property in California. We will strive to ensure that you receive financial compensation so you focus on recovering from your injury and regaining your health. If you or a loved one has been seriously injured in a slip and fall accident, call our office today at 888-806-6722 for a free evaluation of your case.
Featured Testimonial
Slip and Fall Accident Attorney Review
I was injured as the result of a trip and fall accident. After 13 months of dental and orthodontic treatment, I began negotiating with the insurance company for a settlement. I soon realized they had no intention of paying me what I asked, an amount I believed to be reasonable. Neither desiring nor capable of pursuing the issue on my own, I engaged Yosi to act on my behalf. I was impressed with Yosi's quick and accurate analysis of my case, the nature of my recovery and his reassuring manner as he initiated the process of moving my case to conclusion. And he put together a great team – his staff were knowledgeable, focused and it was easy working with all of them. I am very satisfied with the work that Yosi did for me and the manner in which he did it. As my case progressed to settlement, I was pleased to discover that Yosi has high standards of professionalism, sincere empathy for clients, valuing all aspects of their experience, and, in the end, a well developed ability to extract justice through personal injury law
Kathryn Y.
Slip and Fall Accident Attorney