Pedestrian Accident Attorney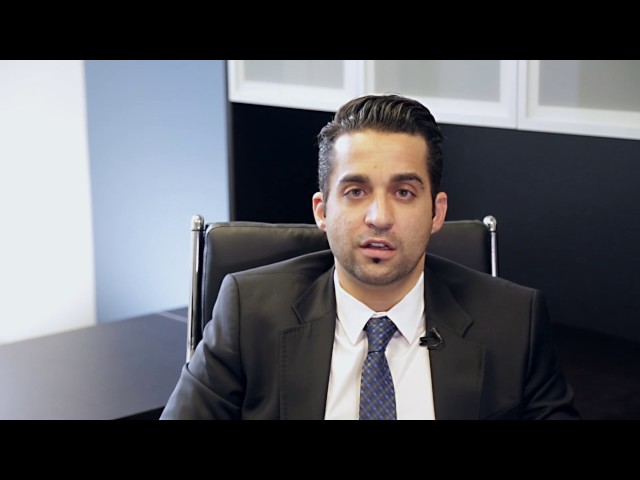 In California, while pedestrians always have the right of way, the state leads the nation in pedestrian accidents and has the highest number of fatalities. Careless drivers can injure or kill pedestrians who are crossing the street or just standing on the corner waiting for a stoplight. If you have been injured by a negligent driver, you may have grounds for a personal injury lawsuit. The law firm of J&Y represents pedestrian-vehicle accident victims in Los Angeles, San Diego, Orange County, San Bernardino County, San Francisco County, Sacramento County and all of California.
Pedestrian Accidents in California
A driver has a duty to exercise reasonable care to not injure others when operating a motor vehicle. By failing to do so, a driver can be deemed negligent. Cases of negligence in California often involve drivers who violate traffic laws by speeding, disobeying traffic signs or signals, or failing to yield the right of way to pedestrians at crosswalks. Many pedestrians are also injured by drivers who fail to signal while turning, and even worse, by those who are driving under the influence of drugs or alcohol. In addition to exercising reasonable care, drivers must exercise a greater degree of care while driving by areas where they know, or should know, that children are present, including schools, playgrounds, and residential areas.
While pedestrians always have the right of way in California, they must also exercise reasonable care for their own safety. Pedestrians can contribute to the cause of their injuries by ignoring the "walk" signal, failing to use marked crosswalks, or running into the street.
How the Law Firm of J&Y Handles Pedestrian Accidents
If you have been the victim in a pedestrian accident, the law firm of J&Y can help you obtain compensation for your injuries. We know that the costs of hospital bills and supporting yourself and your family during a recovery period can be a daunting burden. A driver who negligently operates a vehicle may be required to pay damages for personal and property damage.
We will negotiate with your insurance company to ensure that you are properly cared for. Because insurance companies are motivated by profits, they typically offer small amounts to victims to quickly resolve claims, but this is never in your best interest. Don't settle with an insurance company until you speak with the attorneys at J&Y. If the insurance company does not offer you a fair settlement, we will vigorously pursue the matter in court.
Don't shoulder the burden of another's negligent actions alone — you need an attorney by your side to fight for your rights. If you or a loved one has been seriously injured in a pedestrian accident that was not your fault, call the office of J&Y today at 888-806-6722 for a free evaluation of your case.
Featured Testimonial
Pedestrian Accident Attorney Review
I would like to start by saying that Jason Javaheri and his staff at J&Y were very kind and sensitive to my individual case. Every time that I spoke with them throughout the process, they knew me by name and remembered everything of which we had previously discussed.I was in a high impact car accident on April 3, 2010, in which I suffered from disc bulges in my neck and lots of back pain. Being that my job requires physical activity, I was unable to work for several months. Jason and his staff helped me right away with my medical treatment by assisting me with doctor appointments and helped me get the physical therapy that I desperately needed. They were the buffer that I needed to deal with the pushy insurance company that was ready to write me off without a second thought.I had originally went with another attorney that treated me like a case number, and showed no signs of compassion toward my individual needs. As soon as I spoke with Jason at J&Y, he gave me the reassurance that I needed, and I knew that he would be the caring and honest attorney that I needed to help me through that difficult time. When it came time for the settlement, he was patient and worked for me to get the best settlement possible. I was able to pay all of my outstanding medical bills and get my car taken care of, which was totaled in the accident. Now with the help of Jason and his staff, I have a perfectly reliable vehicle that I can depend upon, and with the medical treatment they helped me receive my life is back to normal. Thank you Jason!
Erica L.
Pedestrian Accident Attorney