Car Accident Lawyer Los Angeles
Injured in a Car Accident? We Can Help!
In Los Angeles, driving, and unfortunately, car accidents are a way of life. Whether getting to and from work or taking a scenic route, drivers are expected to exercise care to avoid injuring others. This starts with obeying traffic laws, driving safely and paying attention to road conditions. Careless driving often leads to car accidents that can result in serious injury or death. It is important to secure legal representation if you are hurt in a car accident.
The law firm of J&Y fights for car accident victims in Los Angeles and throughout California. If you were injured in a car accident because of another's negligence, our experienced car accident attorneys can help you obtain the compensation you deserve. With over 50 years of combined experience and tens of millions recovered for clients, you can trust the attorneys of J&Y.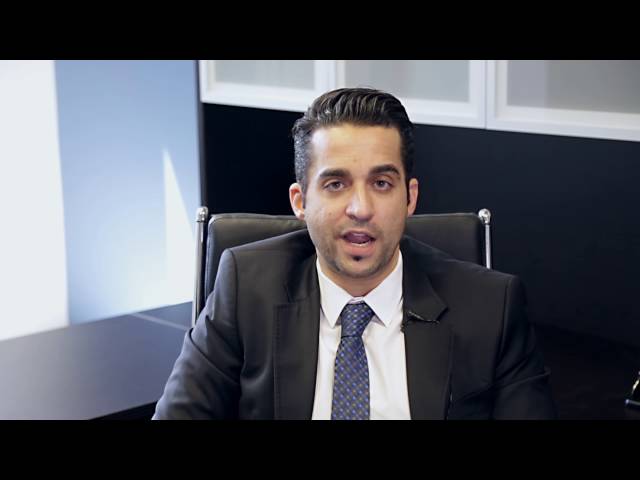 Recent Car Accident Settlements
The Los Angeles-based personal injury attorneys of J&Y have a history of getting favorable settlements for their clients. Below are recent examples of settlements received by car accident victims represented by J&Y.
$2,650,000.00
$1,000,000.00
Car accidents often occur because of poor driver choices and mechanical problems. In many cases, these accidents are entirely avoidable. Some of the leading causes of car accidents in California include:
Distracted driving
Speeding
Improper turning
Aggressive driving
Poor car upkeep
Fatigue
Should I Settle With an Insurance Company After an Auto Accident?
By not speaking to a car accident attorney, many accident victims lose out on potential damages. Insurance companies often take advantage of injured victims by offering a quick settlement for as little money as possible. Our attorneys will ensure you understand your rights and are treated fairly.
It will take the time to determine the extent of your injuries following an accident. You will also need to determine lost wages and medical expenses. It is never in your best interest to agree to a settlement with an insurance company immediately after an accident. You must speak with experienced car accident attorneys as soon as possible in order to obtain maximum compensation.
Car Accident Injury Claims With J&Y Law Firm
The Los Angeles headquartered law firm of J&Y fights for the rights of car accident victims. By completely understanding your accident case, we will provide you with superior legal representation. Our personal injury attorneys will establish liability by preserving evidence and interviewing witnesses. We will collect medical records and help you properly document your injuries so that any award covers all future medical and financial needs.
We will ascertain how much money you are legally entitled to and clearly communicate the extent of your injuries to the insurance company. If the insurer is still not willing to offer you the full value of your claim, we will pursue the matter in court.
We routinely handle all types of car accidents knowing that this will be a challenging experience. We will help you navigate the process and explain your rights under the law. While many car accidents are caused by negligent driving, accidents can also be caused by a defect in an automobile. In these cases, we can pursue a product liability case against the manufacturer or supplier. Lastly, we will strive to ensure that you receive the proper medical care as you recover from your injuries.
Contact J&Y if You Were Injured in a Car Accident
The law firm of J&Y Law Firm helps car accident victims in Los Angeles and across California recover damages for their pain and suffering, property damage, and emotional distress. If you or a loved one has been injured in a car accident, fill out a contact form or call our office today for a free evaluation of your case at 888-806-6722.
If you have been hurt, it is important you speak to an attorney to ensure you receive the damages that you are entitled to. The injury attorneys of J&Y have experience fighting insurance companies and are prepared to work to ensure you get the best legal reputation possible.
Featured Testimonial
Car Accident Attorney Review
5
/
5
David H.
My accident is something that I won't forget. Unfortunately, my residual shoulder pain and surgical scars serve as a constant reminder. I was driving straight crossing an intersection and then BOOM! The other driver passed the red the light and t-boned the rear driver's side of my van, causing my van to lose control and spin around. My van ended up being totaled. It turned out that the person who hit me also hit another vehicle just before mine. I was badly shaken and disoriented by the accident. That same day, I started experiencing neck pain and stiffness, upper and mid back pain and stiffness, headaches, shoulder pain, and right arm pain. The next day, my pain got worse and continued to do so as the days went by. I didn't know what to do. Luckily, I spoke with the other driver who was also hit and she referred me to Jason Javaheri at Javaheri & Yahoudai. Jason set up a meeting right away to meet with me in person. He was even willing to meet on a Saturday, which we did. We met and he explained the process and what his role would be. After talking a while I found his demeanor to be professional and his attitude comforting, needless to say. I ended up retaining Jason to represent me and his office started taking care of everything right away. After several months of physical therapy, my neck and shoulder pain weren't going away. When Jason called me to see how I was doing, I explained this to him. He recommended that I see an orthopedic surgeon, so I did. I was referred for MRIs which revealed that I had several considerable disc herniations in my neck and a torn tendon in my right shoulder. I ultimately had to get right shoulder surgery to repair my tendon. From the day of the accident, it was very difficult just conducting my daily routine (i.e. driving, bathing, shaving, etc). And even today, I still don't have the confidence in my arm as I did prior to the accident. But despite all of this, Jason and his staff were there for me every step of the way. They were very instrumental in helping me maneuver through the medical and treatment process, which helped to put my mind at rest. And, in the end, Jason got me the maximum settlement possible. Should I ever meet Jason again, I hope it would be under different circumstances. But should I ever need an attorney for any reason, I will readily call Jason.
Thank you Jason!