Car Accident Lawyer Los Angeles
Los Angeles Car Accident Attorneys
Thousands of individuals are involved in car accidents in the state of California each year. While high impact collisions often result in catastrophic injuries, people can also be harmed in minor fender benders. Given the fact that driving is a necessity in the state, your chances of being in a car crash are relatively high, no matter how safely you drive. If you or a loved one has been injured in a car accident, you may be entitled to significant compensation.
J&Y Law Firm is one of the premier personal injury firms serving clients throughout Northern and Southern California. Our experienced car accident attorneys have a well-earned reputation for being dedicated advocates of the injured. Our mission is to hold negligent drivers accountable for car accidents and to keep the roads and highways safe for everyone.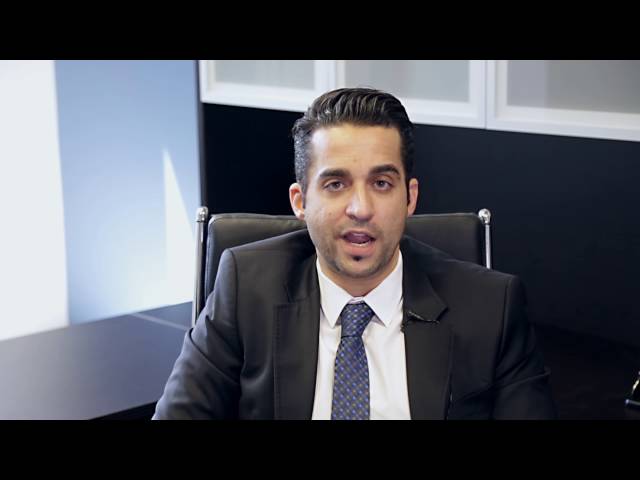 Recent Car Accident Settlements
The Los Angeles-based personal injury attorneys of J&Y Law have a history of getting favorable settlements for their clients. Below are recent examples of settlements received by car accident victims represented by J&Y Law.
$2,650,000.00
$1,000,000.00
Most car accidents are the result of driver errors. This includes:
Distracted driving
Speeding
Improper turning
Driving under the influence (DUI)
Vehicle defects
Driver fatigue
Disobeying traffic signals
Reckless driving
Road construction
Teen driving
Inclement weather
In order to have a successful car accident claim, you must demonstrate the following elements of negligence:
The other driver had a duty to operate his or her vehicle in a safe manner
The other driver breached that duty
The actions of the other driver caused the accident
The accident directly caused your injuries and monetary losses
Additionally, when car accidents are caused by defects in the road, a curb or median, inoperable streetlights, or a faulty traffic signal, it may be possible to pursue a personal injury claim against the responsible city, county, or state agency. Before filing a lawsuit, however, you must file a notice of claim with the appropriate government agency within 6 months of the date of the injury. Finally, when car accidents are caused by mechanical defects, a product liability lawsuit can be brought against the automaker or distributor.
Regardless of what caused your accident, you can trust the car accident attorneys at J&Y Law Firm. With over 50 years of combined experience, we have recovered millions of dollars in damages for our clients. Most car accident claims are resolved through an intricate and detailed negotiation with an insurance company. Our legal team is keenly aware that insurance companies have an unfair advantage over the injured and often attempt to settle car accident claims for as little money as possible.
We will leverage our legal knowledge and negotiating skills to help you obtain the maximum settlement. Our car accident attorneys will work tirelessly to ensure that any award considers all of your losses. This includes lost wages, medical costs, pain and suffering, as well as any future medical and financial needs. If the insurer refuses to cooperate, we are fully prepared to litigate the case. We have a proven track record of achieving successful outcomes in court.
Car Accident Insurance Claims in California
It is worth noting that California is a fault state for insurance purposes. This means that the other driver must be found responsible in order for you to pursue a claim. Additionally, car accidents in the state are governed by comparative negligence law. Therefore, if your actions contributed to the accident in any way, the amount of your recovery will be reduced by the percentage of your fault.
As an example, if you sustained $10,000 in damages, but the insurance company determines you were 20 percent at fault, the amount of damages will be reduced to $8,000. Obviously, determining fault in a car accident can be quite complicated and will have a significant impact on the value of your claim. By enlisting the services of J&Y Law Firm, you will have peace of mind knowing that accomplished car accident attorneys are on your side. We will conduct a thorough car accident investigation, collect all the evidence, and work to show how the other driver was responsible.
Depending on the severity of the collision, car accidents can result in all types of injuries. Some of the common injuries include:
Cuts and bruises
Lacerations
Fractures and broken bones
Head and neck injuries
Whiplash
Spinal cord injuries
Traumatic brain injuries
A high impact collision can caused traumatic injuries such as paraplegia, quadriplegia, and head and brain injuries. Although minor car accidents can result in injuries, many victims may not be immediately aware that they have been injured. Then, days or weeks later symptoms may surface, such as pain, discomfort or dizziness. This is why it is crucial to seek medical treatment after a car accident even if you don't feel like you've been injured. By failing to do so, your injuries may worsen and your claim will be harder to prove.
What You Should Do After An Accident in California
If you are involved in a car accident in Los Angeles or elsewhere in California, the first thing to do is call the police and seek medical treatment. This is important because police reports will serve as critical evidence in your car accident claim. If possible, collect the driver's contact and insurance information as well as the names and contact information of any witnesses. You should also take pictures of the accident scene, damage to the vehicles and your injuries. If you are not able to collect information or take pictures, ask someone to do that for you.
After the accident, you will likely need medical treatment from a doctor and other medical professionals. Receiving proper treatment is crucial for your recovery, as well as the outcome of your car accident claim. The records of doctor visits, surgical procedures, radiological tests, prescribed medications, and any rehabilitative care will help to support your claim. Be sure to follow all of your doctor's recommendations for treatment and therapy.
Finally, most car accident claims involve the other driver's insurance company. Shortly after the accident, an insurance claims adjuster will contact you. This individual is responsible for investigating the accident and negotiating the claim. You should not speak with the adjuster or anyone else from the insurance company without proper legal representation.
For more information check out our ebook on what to do after an accident.
Contact J&Y Law Today If You Were Injured in a Car Accident
Our car accident attorneys are dedicated to helping the injured and their loved ones recover and get back to their daily routine. We understand that being injured in a car accident is an overwhelming experience. At times, some injury victims may not be capable of returning to work for an extended period of time, which can become a burden for the entire family. Our legal team is here to help lift that burden and make sure you receive just compensation.
At J&Y Law Firm, we believe that no one should be forced to suffer because of another driver's negligence. Call our office or complete the contact form on our website to set up a consultation.
Featured Testimonial
Car Accident Attorney Review
My accident is something that I won't forget. Unfortunately, my residual shoulder pain and surgical scars serve as a constant reminder. I was driving straight crossing an intersection and then BOOM! The other driver passed the red the light and t-boned the rear driver's side of my van, causing my van to lose control and spin around. My van ended up being totaled. It turned out that the person who hit me also hit another vehicle just before mine. I was badly shaken and disoriented by the accident. That same day, I started experiencing neck pain and stiffness, upper and mid back pain and stiffness, headaches, shoulder pain, and right arm pain. The next day, my pain got worse and continued to do so as the days went by. I didn't know what to do. Luckily, I spoke with the other driver who was also hit and she referred me to Jason Javaheri at Javaheri & Yahoudai. Jason set up a meeting right away to meet with me in person. He was even willing to meet on a Saturday, which we did. We met and he explained the process and what his role would be. After talking a while I found his demeanor to be professional and his attitude comforting, needless to say. I ended up retaining Jason to represent me and his office started taking care of everything right away. After several months of physical therapy, my neck and shoulder pain weren't going away. When Jason called me to see how I was doing, I explained this to him. He recommended that I see an orthopedic surgeon, so I did. I was referred for MRIs which revealed that I had several considerable disc herniations in my neck and a torn tendon in my right shoulder. I ultimately had to get right shoulder surgery to repair my tendon. From the day of the accident, it was very difficult just conducting my daily routine (i.e. driving, bathing, shaving, etc). And even today, I still don't have the confidence in my arm as I did prior to the accident. But despite all of this, Jason and his staff were there for me every step of the way. They were very instrumental in helping me maneuver through the medical and treatment process, which helped to put my mind at rest. And, in the end, Jason got me the maximum settlement possible. Should I ever meet Jason again, I hope it would be under different circumstances. But should I ever need an attorney for any reason, I will readily call Jason. Thank you Jason!
David H
Car Accident Attorney